Samantha Fish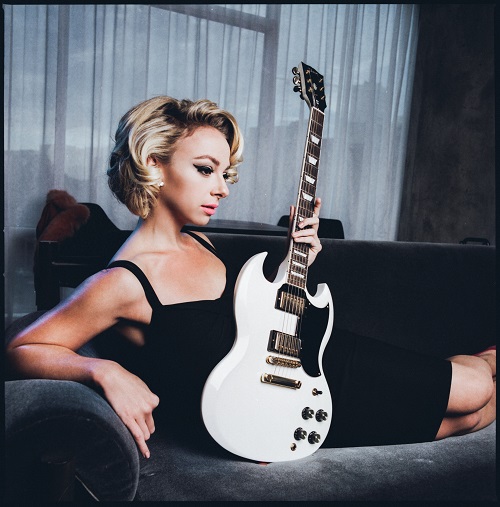 Samantha Fish
Samantha Fish played a SOLD-OUT show in Ajax and returns to the Music by the Bay Live stage in Uxbridge on July 9th.
"You should always get outside of the box," Samantha Fish says while discussing her boundary-breaking new album Belle of the West. "Challenging yourself is how you grow."
After launching her recording career in 2009, Samantha Fish quickly established herself as a rising star in the contemporary blues world. Since then, the charismatic young singer-guitarist-songwriter has earned a reputation as a rising guitar hero and powerful live performer, while releasing a series of acclaimed albums that have shown her restless creative spirit consistently taking her in new and exciting musical directions.
Fish appeared on Devon Allman's 2013 album Turquoise in a duet covering the Tom Petty/Stevie Nicks' song "Stop Draggin' My Heart Around". During the summer of 2013, Fish was called up on stage to play with a skeptical Buddy Guy who was so impressed with her playing on the guitar, he declared with a beaming smile to his audience, "When this kind of shit happens, I'll play all night!"
The New York Times called Fish "an impressive blues guitarist who sings with sweet power" and "one of the genre's most promising young talents." Her hometown paper The Kansas City Star noted, "Samantha Fish has kicked down the door of the patriarchal blues club" and observed that the young artist "displays more imagination and creativity than some blues veterans exhibit over the course of their careers."
All tickets are: $89.25 and include all taxes, ticket fees and Music Hall Improvement Fund.
Venue: Uxbridge Music Hall