5 Choirs, 150 Voices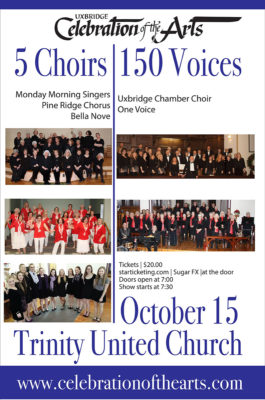 5 Choirs, 150 Voices
5 Choirs totalling 150 voices is being presented at Trinity United Church as part of the Celebration of the Arts. Enjoy the choral classics that these 5 choirs will bring you.
All tickets are $20.00 and include taxes and ticket fees.
General Admission. Doors open at 7:00pm for 7:30 show.
Venue: Trinity United Church