Books & Brunch with Linden MacIntyre & Charlotte Gray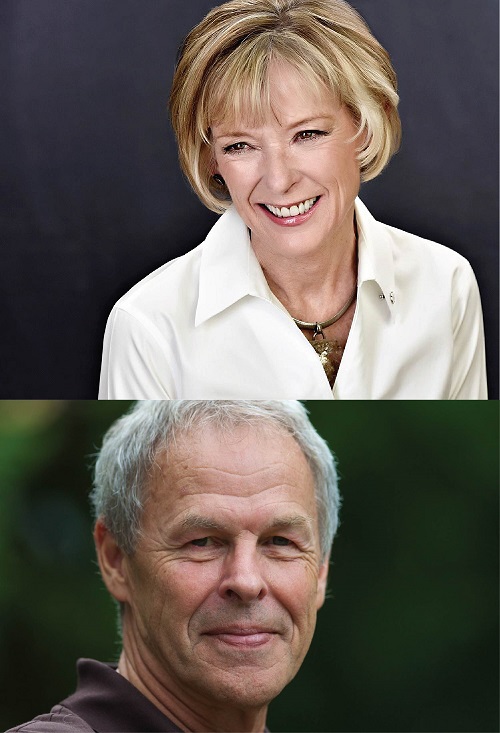 Books & Brunch with Linden MacIntyre & Charlotte Gray
Tickets: $25.00 + HST
Venue: Wooden Sticks Golf Club
Event Description: Our last books and brunch for this festival features Linden MacIntyre and Charlotte Gray. Two of our finest – historian and journalist -- will discuss their newest books. Linden's latest work of non-fiction, The Wake, is an incredible true story of destruction and survival in Newfoundland. He writes about the tsunami that hit the Burin Peninsula in 1929. Charlotte's most recent book is Murdered Midas, in which she delves into the unsolved mystery of the 1943 murder of Sir Harry Oakes, a gold mining tycoon and philanthropist. With two fascinating new books, this conversation won't disappoint!
Author Bio:
Linden MacIntyre
Linden MacIntyre's bestselling first novel, The Long Stretch, was nominated for a CBA LIbris Award and his boyhood memoir, Causeway: A Passage from Innocence, won both the Edna Staebler Award for Creative Nonfiction and the Evelyn Richardson Prize. His second novel, The Bishop's Man, was a #1 national bestseller, won the Scotiabank Giller Prize, the Dartmouth Book Award and the CBA Libris Fiction Book of the Year Award, among other honours. The third book in the loose-knit trilogy, Why Men Lie, was also a #1 national bestseller as well as a Globe and Mail "Can't Miss" Book for 2012. MacIntyre, who spent 24 years as the co-host of the fifth estate, is a distinguished broadcast journalist who has won ten Gemini awards for his work.
Charlotte Gray
Charlotte Gray is one of Canada's best-known writers and is the author of ten acclaimed books of literary non-fiction. Her most recent bestseller is The Promise of Canada: People and Ideas That Have Shaped Our Country. Her bestseller The Massey Murder: A Maid, Her Master and the Trial That Shocked a Country won the Toronto Book Award, the Heritage Toronto Book Award, the Canadian Authors Association Lela Common Award for Canadian History and the Arthur Ellis Award for Best Nonfiction Crime Book. An adaptation of her bestseller Gold Diggers: Striking It Rich in the Klondike was broadcast as a television miniseries in 2014 on the US Discovery Channel. She has frequently served on Writers' Trust committees and been a juror for the Scotiabank Giller Prize, the RBC Taylor Prize, the City of Ottawa Book Prize and the Kobzar Literary Award. Charlotte Gray is a Member of the Order of Canada and a Fellow of the Royal Society of Canada.
All tickets are general admission - Seating is on a first-come first-served basis.
Venue: Wooden Sticks