Coming Soon...
Lindsay Rose Highland Dance Company 5th Annual Recital
Uxbridge Music Hall
Tue, 23 Jun 2020
Tickets on sale: 01 Jun 2020 09:00 AM
---
Workshop: Publish your novel with Tom Taylor & Ted Barris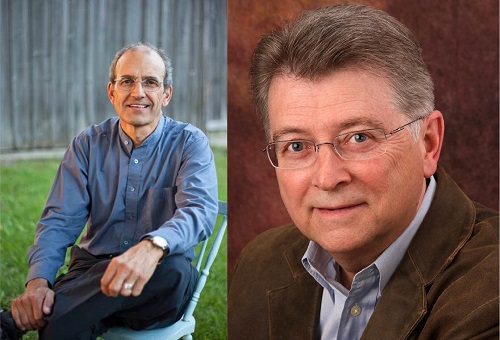 Workshop: Publish your novel with Tom Taylor & Ted Barris
Tickets: $25.00 + HST
Venue: Blue Heron Studio
11:00 AM - 12:30
Event Description: Interested to learn about the similarities and differences between traditional publishing and self-publishing? Join Tom and Ted for a lively discussion all about the risks and rewards of each. Not only that, learn about the steps to be successful, and the importance of marketing for any author.
Author Bio:
Ted Barris
Ted Barris is an award-winning journalist, author and broadcaster. He is the author of 18 best-selling non-fiction books including, Juno, Behind the Glory, Victory at Vimy, and Breaking the Silence. His book Dam Busters, published in 2018, was awarded the NORAD trophy.
In addition to his published books, he is a regular writer in national media and can be heard from time to time on many of the CBC radio programs. He is one of our beloved local authors and we're excited to have him in the festival!
Tom Taylor
Tom Taylor is an established historian who graduated from York University. His most recent area of study has been the War of 1812. Combining his interest in literature and history, Tom has published 4 novels. His fiction book, Brock's Traitor, won the Ippy Award for fiction, and Brock's Railroad won the Gold Medal Independent Publisher's Award for wartime fiction. He once served in the militia with the Toronto 7 th Artillery. He currently resides in the GTA.
General Admission. Seating is on a first-come first-served basis.
Venue: Blue Heron Studio