Off the Rock - A Tribute to Great Big Sea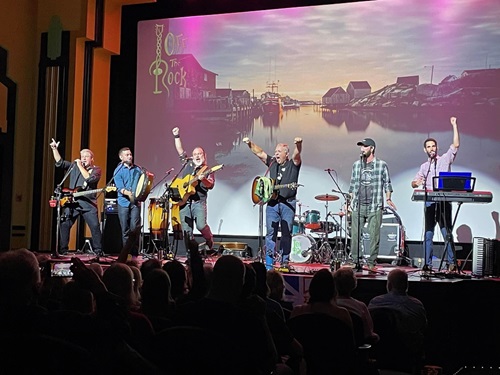 Off the Rock - A Tribute to Great Big Sea
Off the Rock is North America's premier tribute to one of Canada's greatest musical icons - Great Big Sea, playing the group's classics as well as East Coast Traditional songs.
From Spoon-off's, to Ugly-Stick competitions, to getting Screeched in: Off The Rock brings an interactive and engaging show that is sure to keep audiences talking about their evening hours, days, even weeks later!
Featuring the musical talents of Anthony Clayton, Thom Danger Speck, Tyler Reznick, Sean Battams, Steve Peckford, and David Skolnick, this dynamic group brings the spirit of the Canadian East Coast home, wherever home may be.
Beer and Wine will be served at the event.
No alcohol is permitted in the balcony or lobby areas.
Duration of event: 2 hours
All tickets are $40.00 and include all taxes, ticket fees and Music Hall Improvement Fund.
No refunds/exchanges once tickets have been purchased.
Individuals requiring Access2 information/tickets please call: 1-866-808-2006 for ticket information.
Venue: Uxbridge Music Hall