The 39 Steps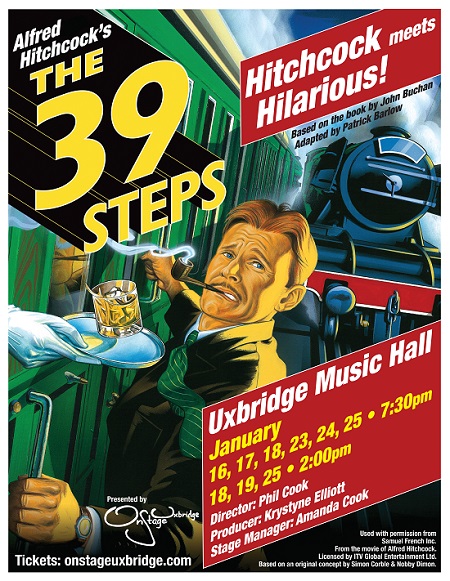 The 39 Steps
OnStage Uxbridge proudly presents: The 39 Steps
January 2020
An absurdly enjoyable, gleefully theatrical riff on Alfred Hitchcock's 1939 film.
Mix a Hitchcock masterpiece with a juicy spy novel, add a dash of Monty Python and you have the Tony and Drama Desk Award-winning whodunit The 39 Steps. This fast-paced treat is packed with non-stop laughs, zany characters, planes, trains, handcuffs, missing fingers, and some good old-fashioned romance!
All tickets are: $25.00 and include all taxes, ticket fees and Music Hall Improvement Fund.
Groups of 10 or more, ticket are $20.00. To order please call 1-866-808-2006.
Venue: Uxbridge Music Hall