zOPG Lights the Way Through WindReach Farm's Holiday Drive-Through Experience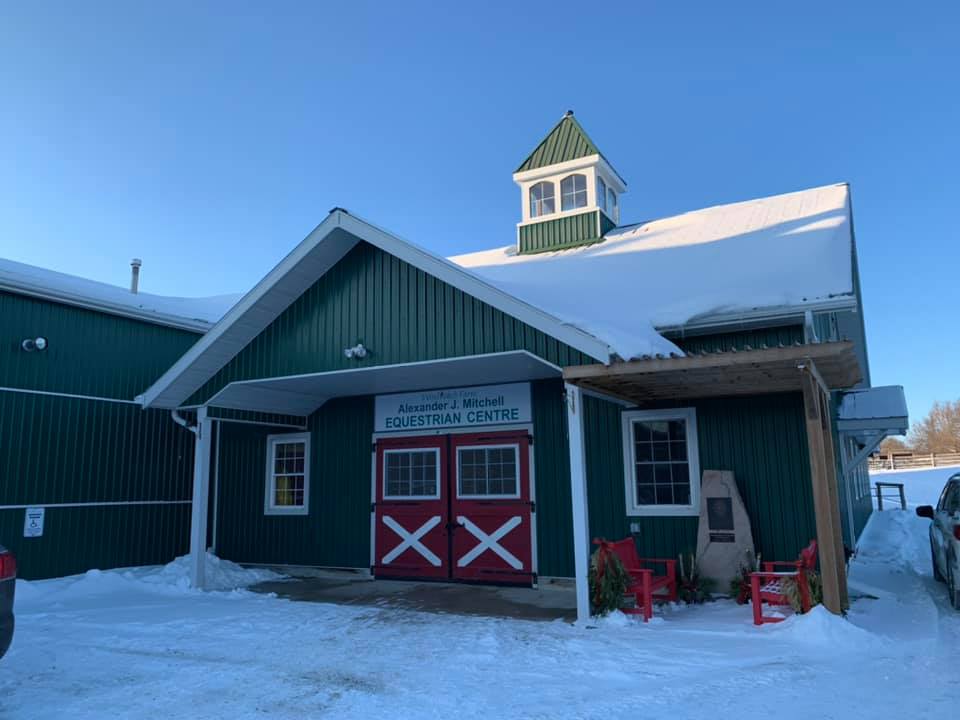 zOPG Lights the Way Through WindReach Farm's Holiday Drive-Through Experience
Hark the cows and chickens sing! For the first time ever, we are going to light up WindReach Farm and deck the stalls for a holiday drive-thru event. Join us Friday, December 10 th through Tuesday, December 14th for a holiday drive-thru experience full of fun festive stations and LOTS of lights.
All we want for Christmas is YOU! The holiday season is right around the corner and what better way to get in the holiday spirit than a magical drive through a picturesque farm all aglow with lights and festively-decorated stations?
We are making a list and checking it twice. Make sure you're on it! In order to maximize everyone's enjoyment of the event and keep traffic moving, you must select an arrival window when purchasing your ticket. We ask you to please arrive at the Farm within the half hour window on your ticket in order to guarantee admission to the Farm. We are capping the number of tickets for each time window, so get your tickets now to secure your spot!
Tickets for this event are $20/car. You only need one ticket for everyone in your car, whether you are one person or more. Please print your e-ticket or have it ready to show on your phone as you will be asked to present it to confirm your entry time upon arrival. Recognizing that not all families are able to afford the cost of a ticket, we have included an option to purchase a ticket for a less-fortunate family.
Whether you are coming and can spare the cost of an extra ticket, or you can't make it but could help another family get here, please consider purchasing a ticket for a family in need and give them an unforgettable holiday experience.
A series of podcast episodes will be recorded to guide you through your drive-through experience as you dash through the Farm in your e-lec-tric hy-brid and will be available on most major podcast apps (Google, Spotify, Apple, and others). Please subscribe to the WindReach Farm podcast and download all the available episodes prior to leaving to head to the Farm. We recommend waiting until a day or two before the event to download them to ensure you get the most recent episodes. Each one will only be a couple minutes in length, so it shouldn't take more than a few minutes to download them all to your phone. If you purchase a ticket for one of the events, additional information on how to access the podcast will be sent to you approximately 48 hours prior to the event.
Windows
Friday: 6-6:30 pm, 6:30-7 pm, 7-7:30 pm, 7:30-8 pm
Saturday: 6-6:30 pm, 6:30-7 pm, 7-7:30 pm, 7:30-8 pm
Sunday: 6-6:30 pm, 6:30-7 pm, 7-7:30 pm, 7:30-8 pm
Monday: 6-6:30 pm, 6:30-7 pm, 7-7:30 pm, 7:30-8 pm
Tuesday: 6-6:30 pm, 6:30-7 pm, 7-7:30 pm, 7:30-8 pm
All tickets are $20.00 per vehicle (regardless of the number of people in vehicle) and include all taxes and ticket fees. An option to purchase for a less fortunate family is available.
Venue: WindReach Farm