Fall of a High School Ronin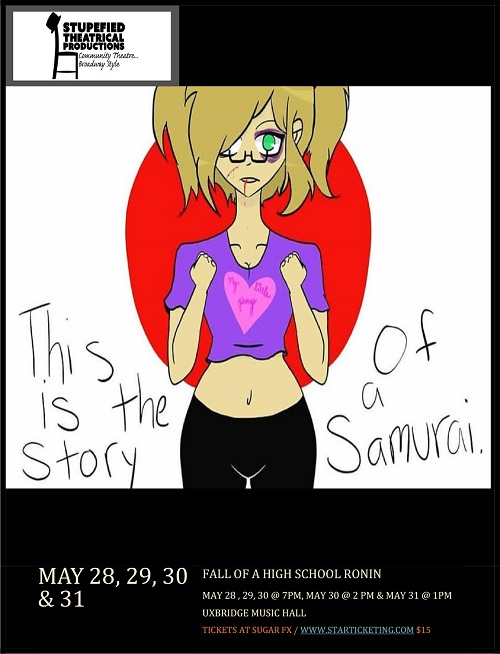 Fall of a High School Ronin
Due to COVID-19, seating has been changed to general admission to allow following of social distancing protocols.
One misstep in high school and you're a social pariah for four years - until geekgurl Emi Edwards came along. Emi is a righter of wrongs, the slayer of her school's cruel shoguns. But, as she journeys to dethrone each clique leader, will her own cravings for popularity and power corrupt her quest to establish a new world order? It explores whether violence will always beget more violence. The showdown goes down in May.
All tickets are: $15.00 and include all taxes, ticket fees and Music Hall Improvement Fund.
Venue: Uxbridge Music Hall