An Evening with Tom Wilson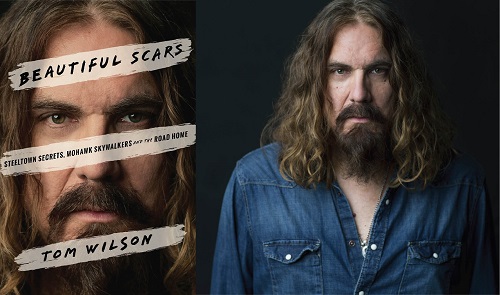 An Evening with Tom Wilson
Tickets: $25.00 + HST
Venue: Uxbridge Music Hall
Event Description: Meet the charismatic and multi-talented Tom Wilson as he discusses his bestselling memoir, Beautiful Scars. Stay for a drink (Cider House Rules cider and The Book Drunkard Beer will be available) and enjoy a range of Tom's songs and music.
Author Bio:
Tom Wilson
Tom Wilson is the best-selling author of Beautiful Scars as well as a three-time Juno Award-winning Canadian musician with multiple gold records. He has written for and recorded songs with Sarah McLachlan, City and Colour, Jason Isbell, Colin James, Lucinda Williams, Billy Ray Cyrus, Mavis Staples and The Rankin Family, to name a few. His band Junkhouse scored eleven top-ten hits, and his iconic, Americana-fuelled Blackie and the Rodeo Kings was widely publicized for its presence on George Bush's iPod. Tom's most recent incarnation, Lee Harvey Osmond, has received extensive praise and airplay throughout the United States. His art has been shown in galleries in New York City, Vancouver, Toronto and more recently, The National Gallery in Ottawa. The author lives in Hamilton, Ontario.
All tickets are $25.00 plus HST.
All tickets are reserved seating.
Venue: Uxbridge Music Hall