An Evening with Sally Armstrong & Robyn Doolittle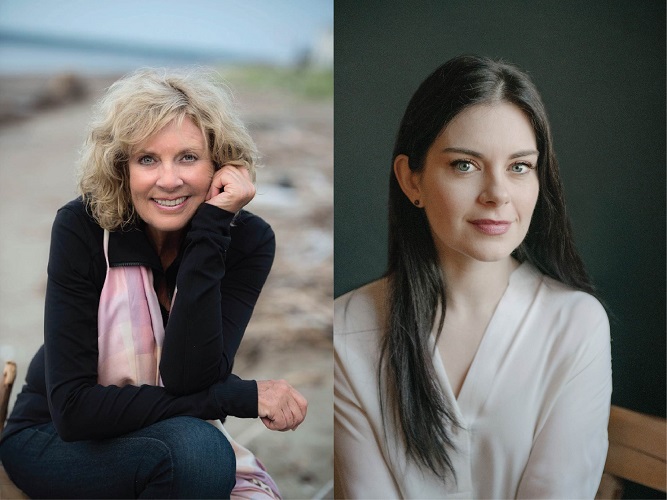 An Evening with Sally Armstrong & Robyn Doolittle
Tickets: $25.00 + HST
Venue: Wooden Sticks Golf Club
Event Description: The facts are indisputable. When women get even a bit of education, the whole of society improves. When they get a bit of healthcare, everyone lives longer. In many ways, it has never been a better time to be a woman: a fundamental shift has been occurring. Yet from Toronto to Timbuktu the promise of equality still eludes half the world's population.
In her 2019 CBC Massey Lectures, award-winning author, journalist, and human rights activist Sally Armstrong illustrates how the status of the female half of humanity is crucial to our collective surviving and thriving. Drawing on anthropology, social science, literature, politics, and economics, she examines the many beginnings of the role of women in society, and the evolutionary revisions over millennia in the realms of sex, religion, custom, culture, politics, and economics. What ultimately comes to light is that gender inequality comes at too high a cost to us all.
Sally will be in discussion with investigative journalist Robyn Doolittle about her new book. Had It Coming is not a diatribe or manifesto, but a nuanced and informed look at how attitudes around sexual behaviour have changed and still need to change.
Author Bio:
Sally Armstrong
Sally Armstrong is an award-winning author, journalist, and human rights activist. She is the author of four bestselling books: Ascent of Women: A New Age Is Dawning for Every Mother's Daughter, The Nine Lives of Charlotte Taylor, Veiled Threat: The Hidden Power of the Women of Afghanistan, and Bitter Roots, Tender Shoots: The Uncertain Fate of Afghanistan's Women. Armstrong was the first journalist to bring the story of the women of Afghanistan to the world. She has also covered stories in conflict zones from Bosnia and Somalia to Rwanda, Afghanistan, Iraq, South Sudan, Jordan, and Israel. She is a four- time winner of the Amnesty International Canada media award, the recipient of ten honorary degrees, and an Officer of the Order of Canada. She was born and raised in Montreal, lives in Toronto, and spends the summer in New Brunswick.
Robyn Doolittle
Robyn Doolittle is a Globe and Mail investigative journalist. Her reporting on Mayor Rob Ford for the Toronto Star made headlines around the world, won the Michener Award for public service journalism, and her number-one bestselling book on the topic, Crazy Town: The Rob Ford Story, earned her the Kobo Emerging Writer Prize. Her Unfounded series, which investigated how police services handle sexual assault cases, was one of the most viewed and read stories in the Globe's modern history.
She was named Journalist of the Year in 2017 by the Canadian Centre for Journalism. Had It Coming picks up where the Unfounded series left off. Doolittle brings a personal voice to what has been a turning point for most women: the #MeToo movement and its aftermath.
All tickets are general admission - Seating is on a first-come first-served basis.
Venue: Wooden Sticks