Coming Soon...
Newsies
Uxbridge Music Hall
Thu, 23 May 2019 - Sat, 1 Jun 2019
Tickets on sale: 20 Feb 2019
---
Lindsay Rose Highland Dance Company 4th Annual End of Year Recital
Uxbridge Music Hall
Thu, 20 Jun 2019
Tickets on sale: 03 Jun 2019
---
Annie Jr.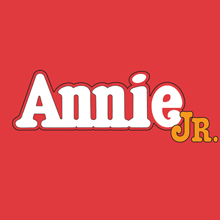 Annie Jr.
The highly acclaimed Vocally Inspired Performers is excited to be bringing this classic, well-loved musical to life this summer. Featuring over 30 talented local children and teens and one delightful canine friend, this s one for the whole family!
With equal measures of pluck and positivity, little orphan Annie charms everyone's hearts despite a next-to-nothing start in 1930s New York City. Annie is determined to find the parents who abandoned her years ago on the doorstep of an orphanage run by the cruel Miss Hannigan. Annie eventually foils Miss Hannigan's evil machinations, finding a new home and family in billionaire Oliver Warbucks, his personal secretary, Grace Farrell, and a lovable mutt named Sandy.
A live dog is being featured in the performance.
Ticket prices are: $23.00 for adults and $19.00 for Students which includes all taxes, ticket fees and Music Hall Improvement Fund.
Venue: Uxbridge Music Hall