Uxperience 2019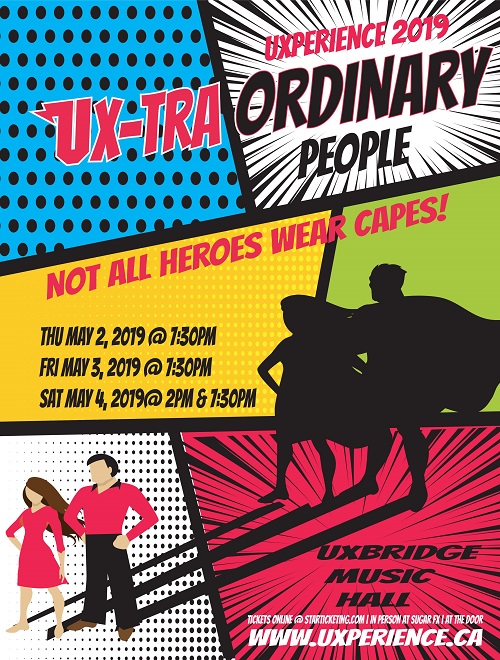 Uxperience 2019
These are no Ux-tra ordinary people, they're the super heroes all around us.
Join Uxperience in their 2019 fundraising production of Uxperience: Ux-tra Ordinary People.
May 2-4
All tickets are: $25.00 for adults, $20.00 for youths and seniors (65+) and $10.00 for children under 12. All tickets include taxes, ticket fees and Music Hall Improvement Fund.
Venue: Uxbridge Music Hall