Bean the Magic Barista & Fish Tale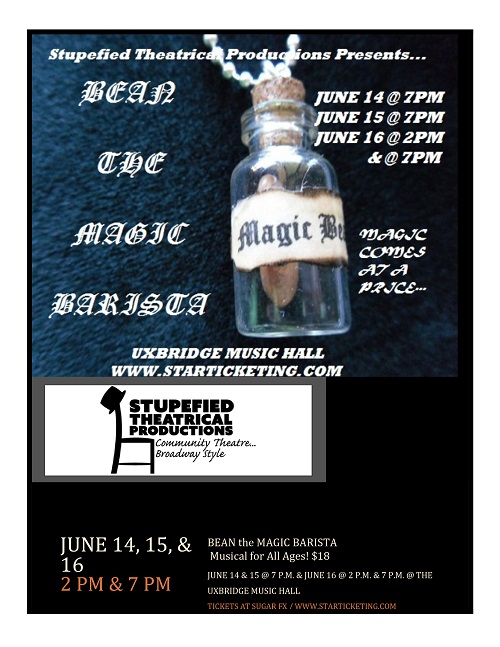 Bean the Magic Barista & Fish Tale
Stupefied Theatrical Productions presents: Bean: The Magic Barista.
Bean the Magic Barista is a contemporary fairy tale that reminds us that anything worth having comes from hard work and that the grass is not always greener on the other side. 'Ivy Bean' is willing to do anything at any cost to keep their business a float but also wants to be the absolute best! She purchases magic beans from 'Dalamar' the strange magical wizard. 'Ivy' and the entire town of 'Poplarville' soon discover that her sister 'Poppy Bean' was right; magic comes at a price. Come and find out what the cost will be. Pull up a chair, grab a cup of their famous coffee, listen to some great music & hear the tale of Bean the Magic Barista.
TICKETS TO THIS EVENT INCLUDE THE PRE-SHOW PERFORMANCE OF: FISH TALE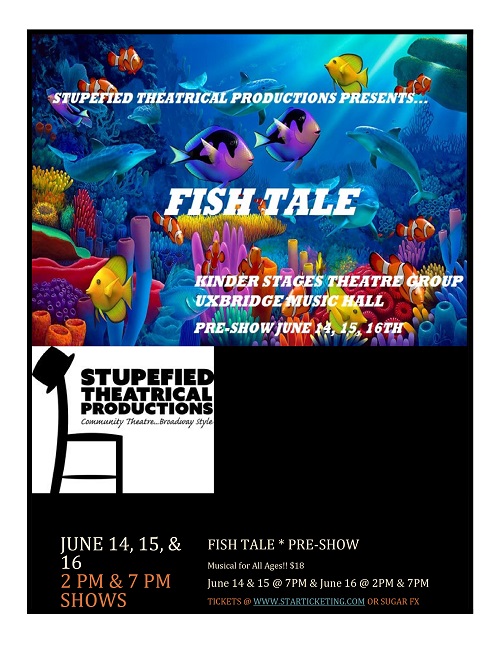 Sally the Squid narrates the tale of Betsy the little blue fish that is tired of living deep in the depths of the Atlantic Ocean and just wants to find a new place to flop. She knows that there is something bigger and better out there and she is determined to find it even though all of her fish friends believe that she is too small to accomplish anything. Betsy, proves her friends wrong as they follow her on her journey to the top!
All tickets are: $18.00 and includes taxes, ticket fees and Music Hall Improvement Fund.
Venue: Uxbridge Music Hall