Workshop: Mastering the Typewriter & Story Prompt Competition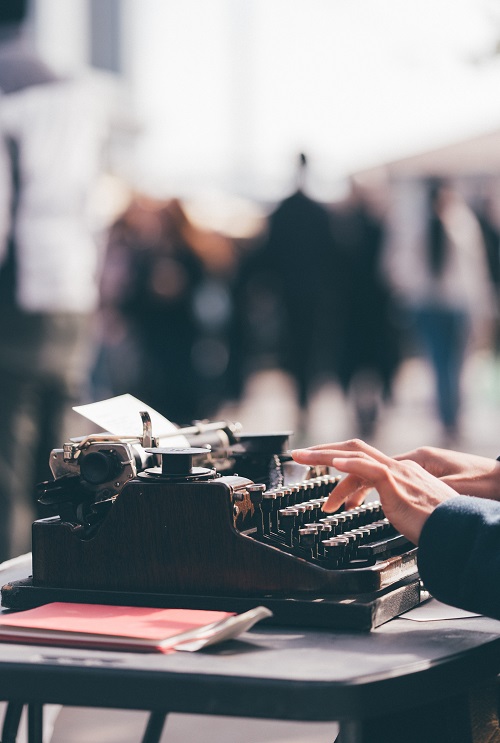 Workshop: Mastering the Typewriter & Story Prompt Competition
Tickets: $25.00 + HST
Venue: Blue Heron Studio
2:00 PM - 4:00 PM
Event Description: Ever wanted to learn how to type on a typewriter? Now's your chance! Toronto Typewriter will get you started learning typewriter basics. Then author Kerry Clare will take over, leading the short story workshop. Got a story you're burning to share? Type it up on one of the typewriters and submit it to a jury to win a prize! The contest is optional, so if you just want to try banging it out on a typewriter, old-school, this event is open to anyone and everyone 14 years of age and older! Space is limited to the number of typewriters available so sign up soon before it sells out!
Workshop runs from 2 – 5 pm.
Author Bio:
Kerry Clare
Kerry Clare is a National Magazine Award–nominated writer and the editor of the essay anthology The M Word: Conversations About Motherhood. Her most recent book, Mitzi Bytes, is a grown-up Harriet the Spy for the digital age, examining the bonds of family and friendship, and the truths we dare tell about ourselves—and others. Her essays, reviews and short fiction have appeared most recently in The Globe and Mail, Chatelaine, Joyland and Canadian Notes & Queries. Kerry teaches blogging at the University of Toronto and writes about books and reading at her popular website, PickleMeThis.com. She is also editor at 49thshelf.com and the founder of Briny Books.
All tickets are general admission - Seating is on a first-come first-served basis.
Venue: Blue Heron Studio