Coming Soon...
The First Miracle
Harmony Creek Community Centre
Fri, 22 Nov 2019 - Sat, 30 Nov 2019
Tickets on sale: 15 Oct 2019 10:00 AM
---
Johnny Cash - World's Most Authentic Tribute to the Man in Black
Uxbridge Music Hall
Sat, 23 May 2020
Tickets on sale: 01 Nov 2019 09:00 AM
---
Martin Barre - Celebrates 50 Years of Jethro Tull
Uxbridge Music Hall
Tue, 15 Sep 2020 - Wed, 16 Sep 2020
Tickets on sale: 15 Oct 2019 09:00 AM
---
An Evening with Mary Berg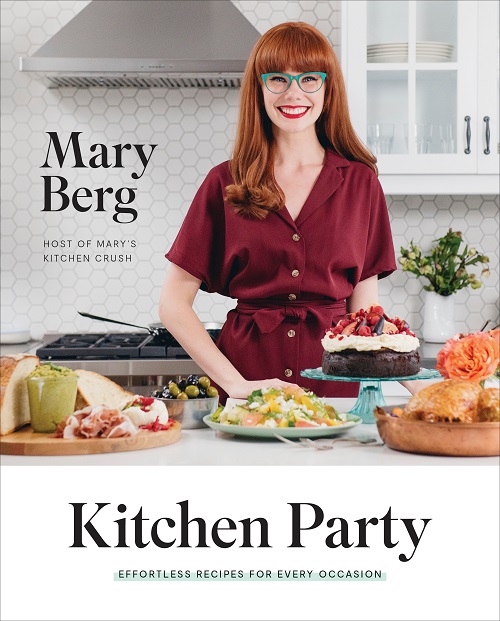 An Evening with Mary Berg
Tickets: $90. + HST
Venue: Urban Pantry
Event Description: When in your life can you say you've dined with an award-winning chef? Join Mary Berg at the Urban Pantry for a 4-course meal, and a fun chat about her experience on MasterChef Canada. Mary will introduce each course, prepared from recipes in her new book. Interested in this ultimate foodie experience? Tickets are limited, so book today because this popular event will sell out fast! Your ticket includes the meal as well as a signed copy of Mary's new cookbook, Kitchen Party.
Author Bio:
Mary Berg
Mary is a self-taught home cook born just east of Toronto in Pickering, Ontario who can pretty much always be found in the kitchen. From an early age, through her undergrad and Master's degree, and throughout the workforce, Mary's love of food never faltered.
Always a devoted home baker and cook, Mary auditioned for, competed in, and ultimately won Season 3 of CTV's hit culinary series, MasterChef Canada After cooking her way through the MasterChef Canada kitchen, Mary's reimagination of culinary classics, while still maintaining the original heart of the dish, became her signature style. Since her MasterChef Canada win, Mary can be seen on various CTV programming, including Your Morning, The Marilyn Denis Show and The Social, and can be found developing recipes for shows, companies, and her blog, A Small Stove. You can also catch her on her own show, Mary's Kitchen Crush.
All tickets are general admission - Seating is on a first-come first-served basis
Venue: Urban Pantry