Coming Soon...
The First Miracle
Harmony Creek Community Centre
Fri, 22 Nov 2019 - Sat, 30 Nov 2019
Tickets on sale: 15 Oct 2019 10:00 AM
---
Johnny Cash - World's Most Authentic Tribute to the Man in Black
Uxbridge Music Hall
Sat, 23 May 2020
Tickets on sale: 01 Nov 2019 09:00 AM
---
Martin Barre - Celebrates 50 Years of Jethro Tull
Uxbridge Music Hall
Tue, 15 Sep 2020 - Wed, 16 Sep 2020
Tickets on sale: 15 Oct 2019 09:00 AM
---
The Mikado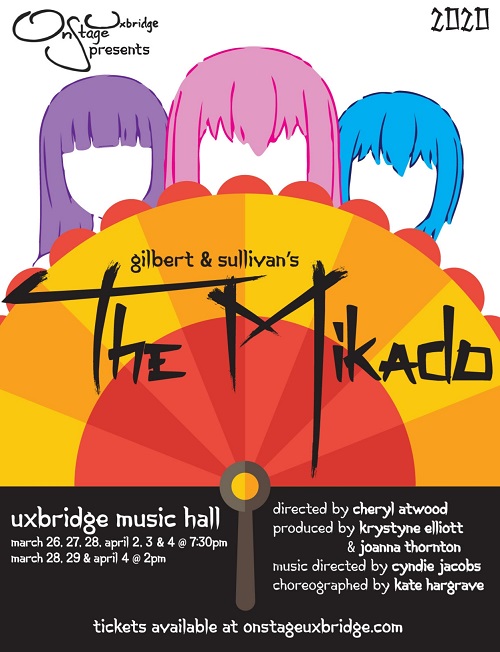 The Mikado
OnStage Uxbridge proudly presents: The Mikado
March-April 2020
Gilbert and Sullivan's masterpiece – considered the most popular operetta ever written
The Mikado, satirises the follies and foibles of upper class society in a way that still resonates with audiences today. Its hapless lovers are mercilessly buffeted by social restrictions, judicial inequities, government stupidities – and that's just in the first act! Poor dears – it might be truly tragic if it wasn't so hysterically funny.
All tickets are: $25.00 and include all taxes, ticket fees and Music Hall Improvement Fun. Subscriptions can be purchased for all three OSU productions by clicking on the subscription tab up until November 23, 2019.
Groups of 10 or more, ticket are $20.00. To order please call 1-866-808-2006.
Venue: Uxbridge Music Hall