The Mikado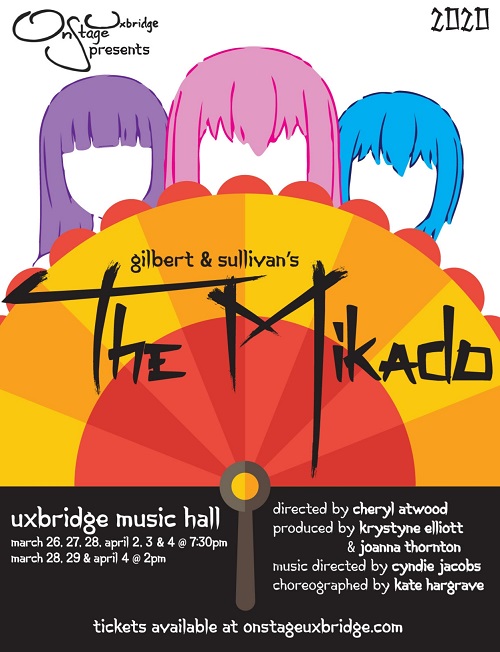 The Mikado
OnStage Uxbridge proudly presents: The Mikado
September 24-27 2020
Gilbert and Sullivan's masterpiece – considered the most popular operetta ever written
The Mikado, satirises the follies and foibles of upper class society in a way that still resonates with audiences today. Its hapless lovers are mercilessly buffeted by social restrictions, judicial inequities, government stupidities – and that's just in the first act! Poor dears – it might be truly tragic if it wasn't so hysterically funny.
All tickets are: $25.00 and include all taxes, ticket fees and Music Hall Improvement Fund.
Groups of 10 or more, ticket are $20.00. To order please call 1-866-808-2006.
Venue: Uxbridge Music Hall