Have Yourself a Merry Little Kidnapping w/ Sadie Sells Seashells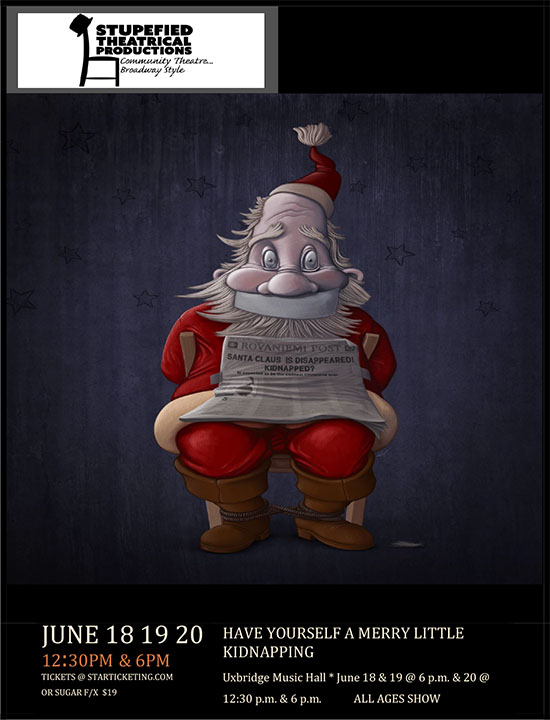 Have Yourself a Merry Little Kidnapping w/ Sadie Sells Seashells
Due to COVID-19, seating has been changed to general admission to allow following of social distancing protocols.
Ash is ready for a showdown with Santa. When Christmas comes and goes and the gifts are less than what he expected he plans on kidnapping Santa & convinces his friends to help him. With reindeer on strike and children & elves in a panic will the spirit of Christmas prevail or is the world doomed to face the holidays without the jolly ol' elf?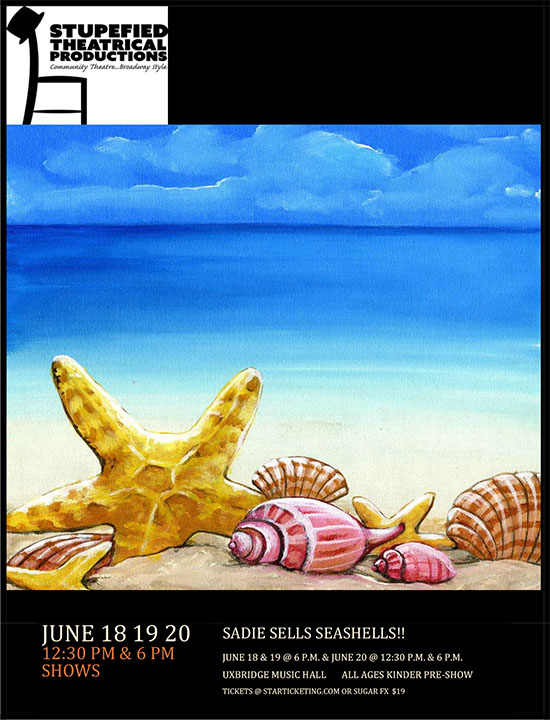 Pre-show Kinder Drama Stages:
Sadie is a kid con-artist who explodes onto a quiet beach town with a get-rich-quick seashell-selling-scheme. For a small fee she trains the kids on how to sell seashells before the annual summer festival, but plans to skip town with all their money before the big event! Sadie becomes torn after meeting a local, Tilly, who joins the program eager to help her family. The kids in this little beach town will never be the same as they learn the importance of friendship, honesty, and finding a healthy balance between working hard and having fun.
All tickets are $19.00 including all taxes, ticket fees and Music Hall Improvement Fund.
Venue: Uxbridge Music Hall