Music Metropolis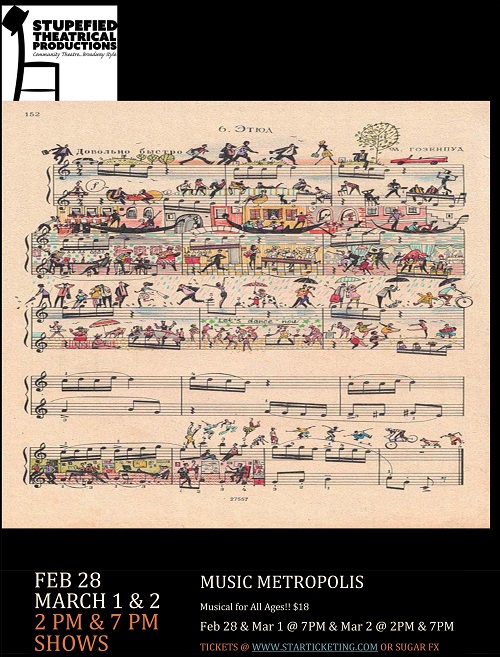 Music Metropolis
Stupefied Theatrical Productions presents: Music Metropolis.
What would happen if music, literally, came to life? Like Toy Story. What do you think happens when you play an instrument? Do the notes speak to each other? If a note could speak, if a tempo could breathe - what would it sound like? Would they live happily together? Or would there be arguments and jealousies?
Music is about to take you on an adventure as music notations attempt to save their city from a sinister, tormented Rest who wants more than anything...silence! Through this journey you will meet musical friends and foes along the way. Their journey teaches them about overcoming obstacles, accepting individuals for who they are, and the importance of working together.
All tickets are $18.00 and include all taxes, ticket fees and Music Hall Improvement Fund.
Venue: Uxbridge Music Hall