Maud's Garden Party with Mark Cullen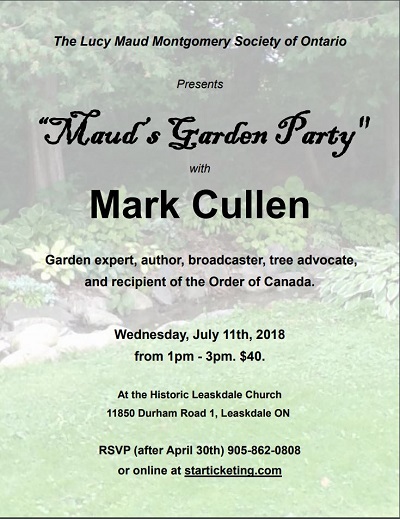 Maud's Garden Party with Mark Cullen
The Lucy Maud Montgomery Society of Ontario presents: Maud's Garden Party with Mark Cullen.
Mark Cullen, renowned gardener, author, broadcaster, tree advocate, and a recipient of the Order of Canada, is coming to do a presentation as a fundraiser for Phase 3 of the Commemorative Garden. Delectable refreshments will be served.
All tickets are: $40.00 which includes all taxes and ticket fees. General Admission.
Total duration: 1:00-3:00pm
Venue: Historic Leaskdale Church