zWindReach Farm Heritage Drive-Thru Event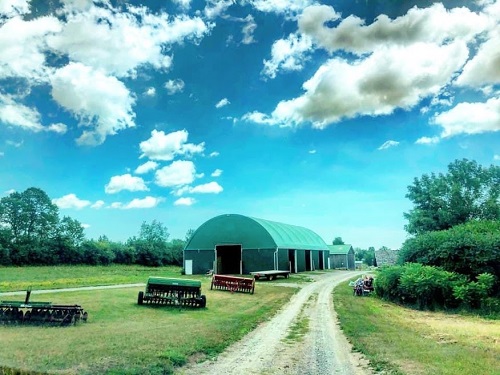 zWindReach Farm Heritage Drive-Thru Event
WindReach Farm is hosting its first drive-thru event of 2021! Bring the family out to learn about how things used to be done on the Farm and how things have evolved over the years.
It's been a while since you've had a chance to come to the Farm and see your favourite furry and feathered friends, so why not check out our Heritage Drive-Thru Event? Along the route you can learn about how things used to run on a farm and how things have evolved over the years.
In order to maximize everyone's enjoyment of the event and keep traffic moving, you must select an arrival window when purchasing your ticket. We ask you to please arrive at the Farm within the half hour window on your ticket in order to guarantee admission to the Farm. We are capping the number of tickets for each time window, so get your tickets now to secure your spot!
Tickets for this event are $20/car. You only need one ticket for everyone in your car, whether you are one person or more. Please print your e-ticket and bring it with you to the event as you will be asked to present it to confirm your entry time upon arrival.
A series of podcast episodes will be recorded to guide you through your drive-thru experience and will be available on most major podcast apps (Google, Spotify, Apple, and others). Please subscribe to the 'WindReach Farm' podcast and download all the available episodes prior to leaving to head to the Farm.
We recommend waiting until a day or two before the event to download them to ensure you get the most recent episodes. Each one will only be a couple minutes in length, so it shouldn't take more than a couple minutes to download them all to your phone. If you purchase a ticket for one of the events, additional info on how to access the podcast will be sent to you in the week prior to the event.
All tickets are: $20.00 and include all taxes and ticket fees. Only one ticket per vehicle is required per entry. Due to Covid-19 restrictions an in-person box office will not be available. Only mailed tickets and e-tickets will be available at this time.
Venue: WindReach Farm