How The Lynch Stole...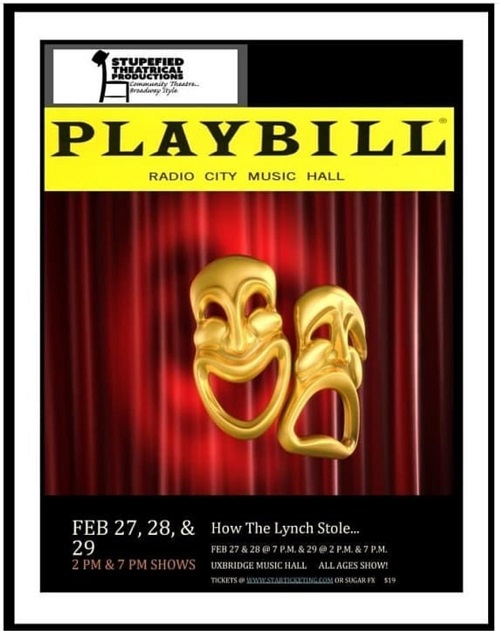 How The Lynch Stole...
Inspired by "The Grinch Who Stole Christmas". This tells the story of Ruby Lynch, a grumpy eighth grader who always feels like an outsider. When the entire school gets excited about the annual school musical, she comes up with a perfect plan to ruin it for everyone with the help of her cousin Miles. They steal the sets, costumes, and lights the night before opening night. With New York critics stressing over their jobs and needing something fresh to write about, students in detention for social media obsession, students taking lessons on how to find the biggest "mathelete", or stressing over auditions & school bus rides; will the spirit of theatre prevail?
All tickets are $19.00 and include all taxes, ticket fees and Music Hall Improvement Fund.
Venue: Uxbridge Music Hall