RCMP Musical Ride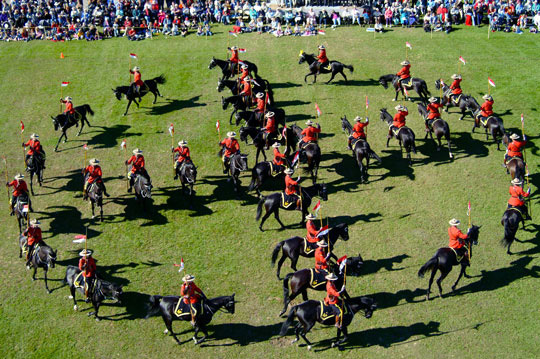 RCMP Musical Ride
WindReach Farm presents The RCMP Musical Ride. Join us on June 19, 2018 for a show that will leave you with memories that will last a lifetime!
Showtimes:
12:30 pm (doors open @ 9:30 am)
5:15 pm (doors open @ 4 pm)
Details: Event goes on rain or shine.
Parking included in the cost of admission.
Refreshments available for purchase on site.
Location/Directions: WindReach Farm, 312 Townline Road, Ashburn, ON L0B 1A0
Map: https://www.google.ca/maps/place/WindReach+Farm+Admin/@44.0148264,-79.0245226,17z/data=!3m1!4b1!4m5!3m4!1s0x89d522a9107218a5:0x357aa7f3d2c555c1!8m2!3d44.0148226!4d-79.0223339
Ticket prices are: $25.00 for adults, $15.00 for children (2-17) and seniors (65+) and $10.00 for teachers and support persons. Prices include taxes and ticket fees.
Children 2 and under are free.
This is an outdoor event with general admisssion. No pre-assigned/reserved seating is provided. There will be bleachers to watch the event, however you are welcome to bring a lawnchair. Wheelchair access is provided with assistance.
Caregivers must pay the $10 teacher/support fee.
Total duration of the event is 60 minutes. Attendees are invited to visit with the horses and the officers afterwards.
Venue: WindReach Farm