Sit, James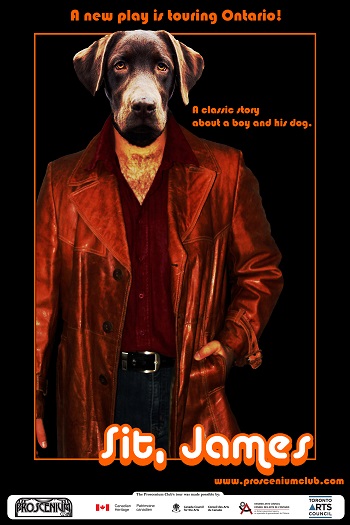 Sit, James
Back by popular demand, Celebration of the Arts presents another original work written by Joshua Bainsbridge for the Proscenium Club. Running from October 18 th – 20 th at the Uxbridge Music Hall Sit, James follows on the success of last year's The Life and Death of John the Milkman.
James is a lonely young man living with his brother in the rundown farmhouse left to them by their parents. Invading cult members, a romantic Interest in his distant cousin and an invisible dog-man contribute to the growing tension between brothers, strained by 15 years of secrecy, anger and shame.
Comedic and serious, light and introspective, Sit, James is an exploration of trust, family and mental illness.
Doors open at 7:00. Show at 7:30
Information: www.prosceniumclub.com
Tickets: Youth $15.00. Adults $25.00 or $30.00 at the door. Prices include all ticket fees, taxes, and Music Hall Improvement Fund.
Available at Sugar F/X or www.starticketing.com
For group rates call Mike Bridgeman 416 702 6604
Venue: Uxbridge Music Hall