Coming Soon...
The Last Waltz Live – A Musical Celebration of The BAND
Uxbridge Music Hall
Sat, 30 Nov 2019
Tickets on sale: 17 Jan 2019
---
Battle of the Sexes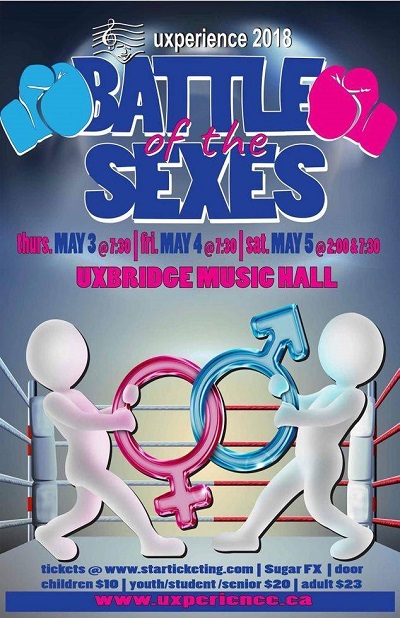 Battle of the Sexes
Uxperience presents Battle of the Sexes.
An annual fundraising variety show supporting the local community.
Tickets are: $23.00 for adults, $20.00 for students and seniors, $10.00 for children. All ticket prices include taxes, ticket fees and Music Hall improvement fund.
Venue: Uxbridge Music Hall