An Afternoon of Anne with Kelly Hill & Kate Macdonald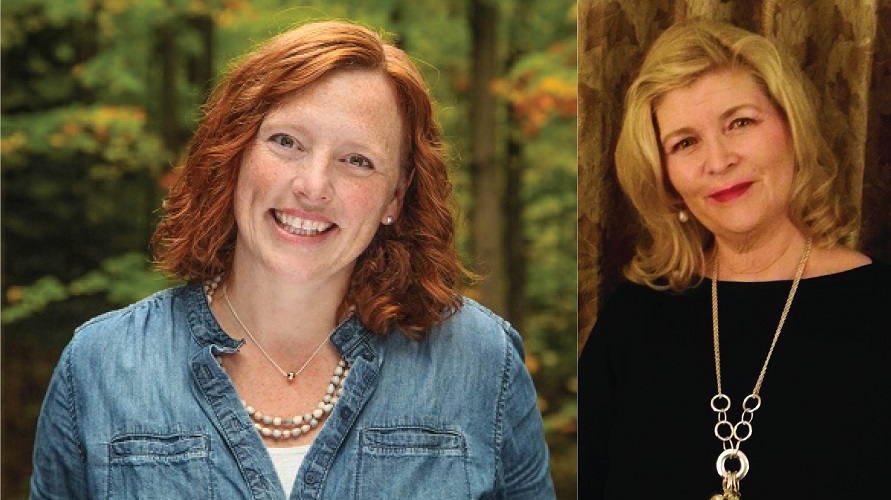 An Afternoon of Anne with Kelly Hill & Kate Macdonald
Tickets: FREE (pre-register online)
Venue: Blue Heron Studio
1:00 PM - 3:00 PM
Event Description: This event is all about Anne!
It's no surprise that we love Anne of Green Gables! So, we're very excited to host an afternoon of children's activities for Anne fans like us. Lucy Maud Montgomery's granddaughter, Kate Macdonald, will first delight children with a cooking class. Kids will learn how to make raspberry cordial and discover the story behind the beverage. Kate will also be happy to sign copies of her Anne of Green Gables Cookbook.
We will then invite everyone to meet Kelly Hill, author and illustrator of Anne's Colours and Anne's Numbers. Kelly will showcase her Anne-inspired embroidery and fabric crafts. With Kelly's help, children will create and take home their own Anne and Gilbert paper dolls!
Make a date with your kindred spirit to come to Blue Heron Studio on October 26, from 1:00 pm - 3:00 pm! Feel free to dress in your pinafore and red braids and have your picture taken with LMM's granddaughter!
Author Bio:
Kelly Hill
Kelly Hill, whose middle name is Ann-with-an-E, is an award-winning book designer. She does all kinds of crafting; the illustrations for her books are a combination of sewing and embroidery. Most notably, Kelly has developed a series of picture books based on Anne of Green Gables, her most recent being Anne's Alphabet and Anne's Feelings.
Kate Macdonald
Kate Macdonald is the granddaughter of L.M. Montgomery. She is President of Heirs of L.M. Montgomery Inc. and serves on the board of the Anne of Green Gables Licensing Authority. Kate is the author of The Anne of Green Gables Cookbook, a chapter in L.M. Montgomery's Rainbow Valleys: The Ontario Years, 1911–1942, and introductions to several recent trade editions of Montgomery's work.
With a college degree in food and nutrition, you can bet the recipes in her cookbook are sure to be delicious and nutritious!
This is a free event. A ticket must be present in order to gain access to this event. Seating is on a first-come first-served basis
Venue: Blue Heron Studio