zHow the Lynch Stole...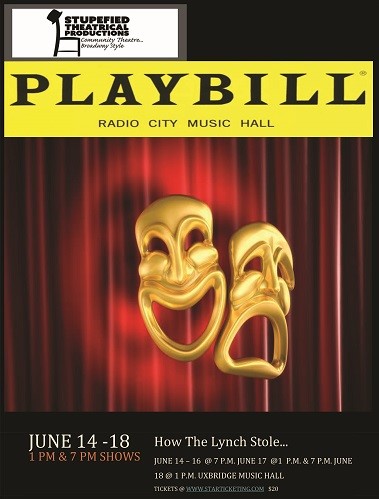 zHow the Lynch Stole...
Inspired by "The Grinch Who Stole Christmas", How the Lynch Stole... tells the story of Ruby Lynch, a grumpy 8th grader who always feels like an outsider. When the entire school gets excited about the annual school musical, she comes up with a perfect plan to ruin it for everyone; she'll steal the sets, costumes, props, and lights the night before the production opens. Will the spirit of theatre prevail?
All tickets are $20.00 and include all taxes, ticket fees and Music Hall Improvement Fund.
No refunds/exchanges.
Venue: Uxbridge Music Hall