Coming Soon...
Lucy Maud Montgomery Day 2018
Historic Leaskdale Church
Thu, 27 Sep 2018
Tickets on sale: 24 Sep 2018
---
Mary Poppins Jr.
Sunderland Town Hall
Fri, 9 Nov 2018 - Sun, 18 Nov 2018
Tickets on sale: 05 Oct 2018
---
The Yes Men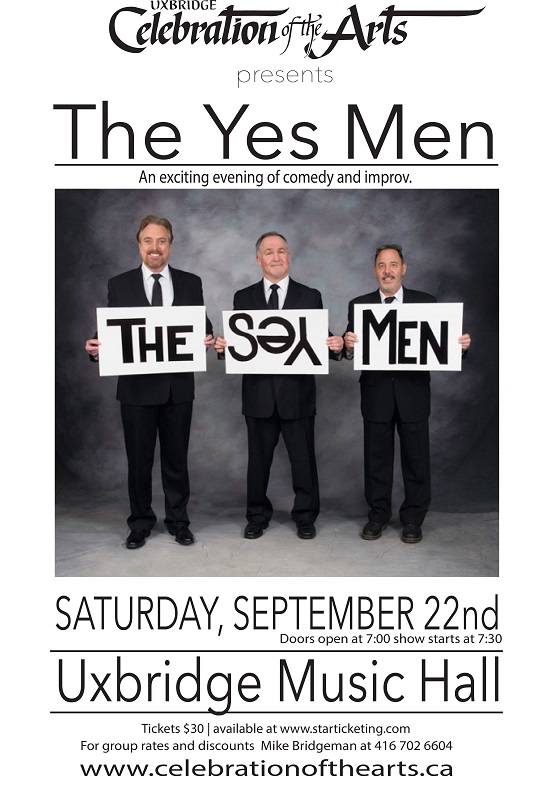 The Yes Men
Celebration of the Arts proudly presents The Yes Men with Neil Crone, Kevin Frank & Patrick McKenna at the Uxbridge Music Hall.
Enjoy an evening of comedy.
One night only.
Doors open at 7:00pm for a show start at 7:30pm.
All tickets are: $30.00 in advance and $35.00 at the door and include all taxes, ticket fees and Music Hall Improvement Fund.
For group rates plase call: Mike Bridgeman at 416-702-6604
Venue: Uxbridge Music Hall